Growing a neighborhood one block at a time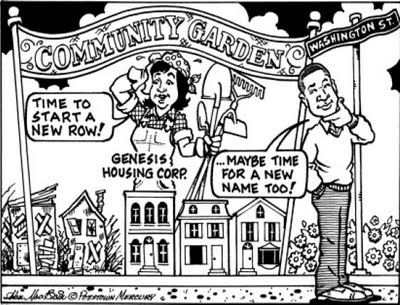 The Genesis Housing Corp. is slowly improving an area of Washington Street once known for drugs and violence. The nonprofit group has upgraded 60 properties and sold them to first-time homebuyers. It has future plans for how to improve the Washington Street corridor drastically that many hope will bear fruit. Among those plans, a community garden.
For more on Genesis' efforts,
click here.
Labels: Genesis Housing