Rollar coaster ride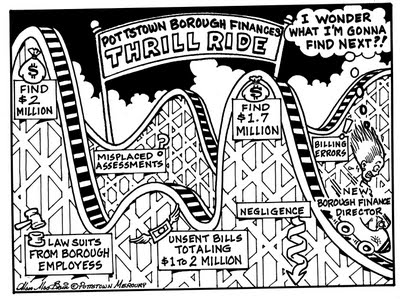 The state of Pottstown's borough finances may be more a fright than a thrill for the borough's newest finance director who has found unused accounts full of money and past due bills in dire need of it.
For more on this story, check out
Sorting out Pottstown's lost and found
and
Bungled billing could cost Pottstown Authority $2M.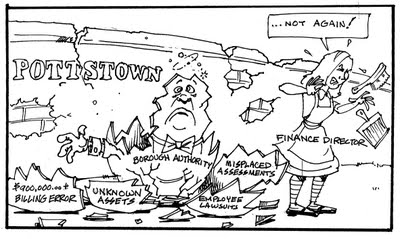 This was an alternative cartoon I developed on this subject.
Labels: Pottstown finances