A political cartoon gallery by Alan MacBain *all images are copyright Alan MacBain. Theft will result in prosecution.
Sunday, December 21, 2008
Boiling out of control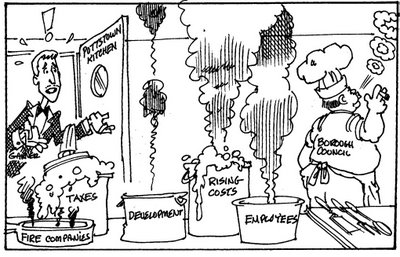 Pottstown is facing unprecedented cuts causing uproar in the community.
Labels: what's burning in Pottstown
Wednesday, December 17, 2008
While Pottstown burns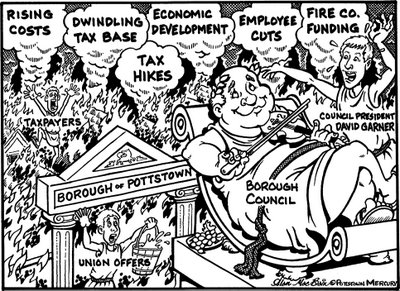 Labels: Nero fiddling in Pottstown
Wednesday, December 10, 2008
Checking his list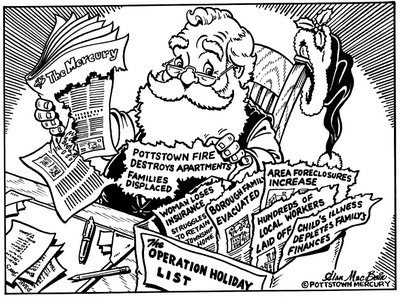 Operation Holiday is in its 18th year helping families this holiday season in the Pottstown area. Funded soley by donations and run by Mercury employees, all money goes to help the families, giving them food for a Christmas meal and gift cards to buy gifts for children. This year The Mercury is helping out 141 families with 403 children.
If you would like to contribute to Operation Holiday, send checks or money orders to The Mercury, P.O. Box 484, Pottstown, PA 19464 and make them payable to Operation Holiday.
Labels: Operation Holiday Santa