A political cartoon gallery by Alan MacBain *all images are copyright Alan MacBain. Theft will result in prosecution.
Saturday, June 13, 2009
Honor to the flag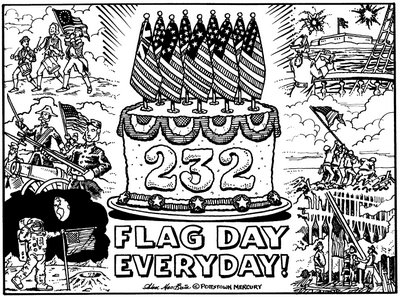 Celebrating 232 years of honoring the U.S. Flag on Flag Day.
Labels: Flag Day
Tuesday, June 2, 2009
Spend and run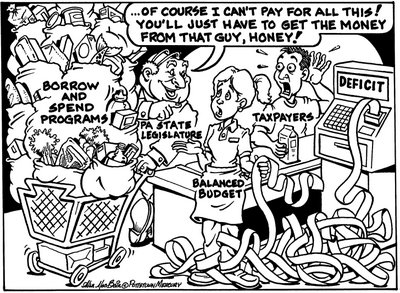 The Pennsylvania Legislature is showing little restraint in its current budget development. It will once again leave the taxpayers holding the reins as it tries to push through a budget with an inordinately large deficit.
Labels: spend and run
All the bells and whistles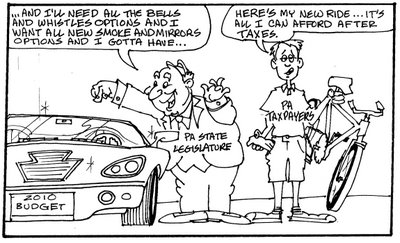 Taxpayers will have to cut further as the state keeps up its level of spending in its latest budget proposal.
Pennsylvania is looking at a budget deficit of about $3.2 billion. The state Senate, where Republicans still hold the majority, has proposed a budget of $27.3 billion. Democrats in the state House and Rendell are looking to spend $28.9 billion, according to a recent
Mercury editorial.
Labels: all the options